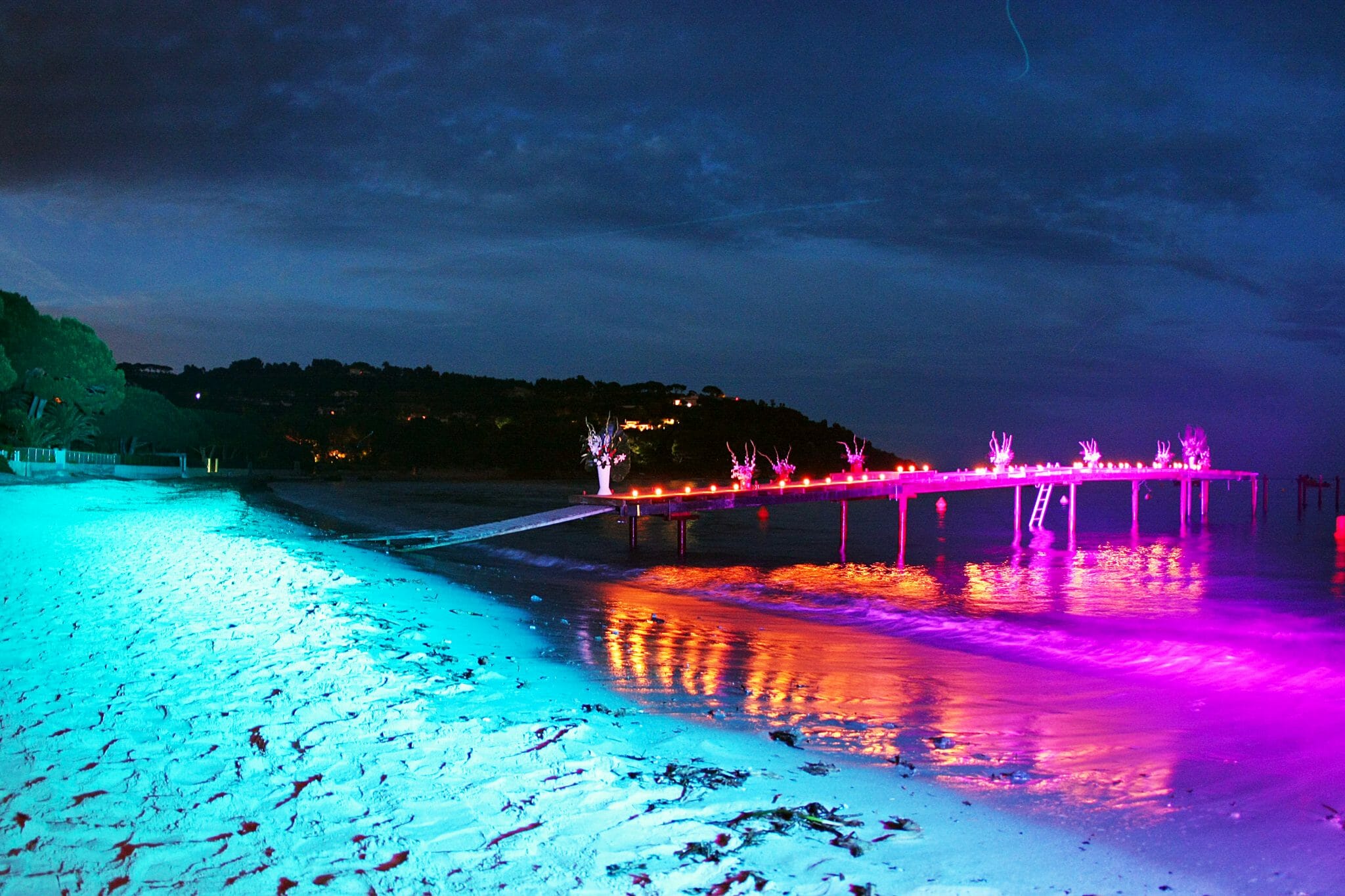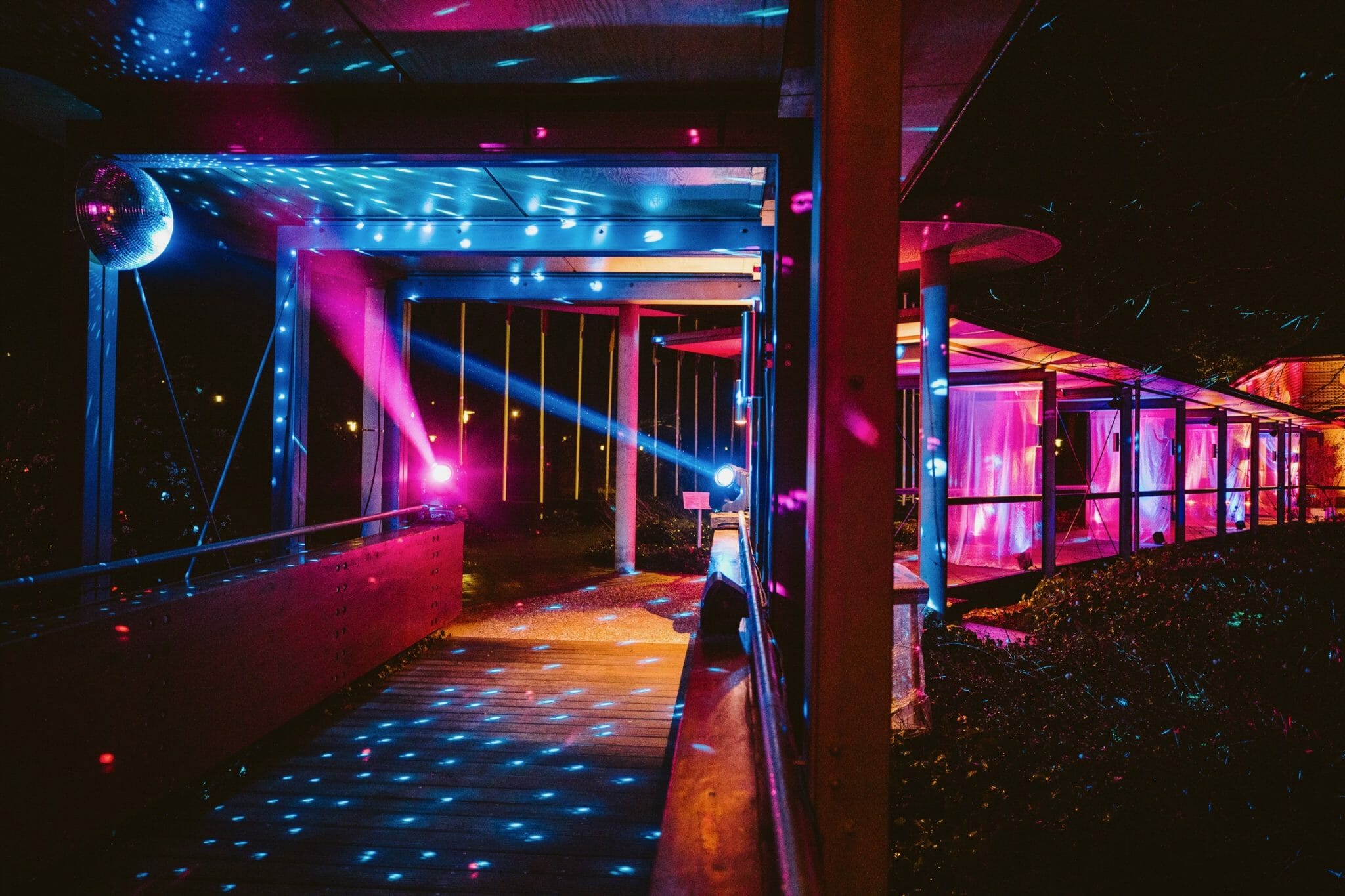 What about planning your wedding abroad?
Organising your event abroad, will make it even more memorable! Your guests will discover a new location and will have more time to enjoy your event. A wonderful discovery and amazing souvenirs for them and for you!
But unfortunately it requires more planning and it involves more concerns. We are there for you to understand your wishes and desires and to realise a wonderful event at the location of your choice. We will be happy to help you organise the event you have always dreamed of by means of our know-how and light and sound systems.
Description
Which services do we offer?
Interior lighting:


A venue, a tent, a holiday home, etc.
Architectural details
The dance floor
Your decoration
Works of art and paintings
The catering spaces
Toilet facilities and cloakroom

Exterior lighting:


A tent, a property, a venue or any other location
A terrace, a beach, a jetty, etc.
A garden, a park, trees, etc.
An access road

Adapted sound systems
DJ performance until the early hours
Stages for a good atmosphere
Video projection for the speeches
Photo and video reports
Photo booth or photo studio
Entertainment: musician(s), singer(s), etc.
Illuminated decoration
An adjusted and soundproof power generator